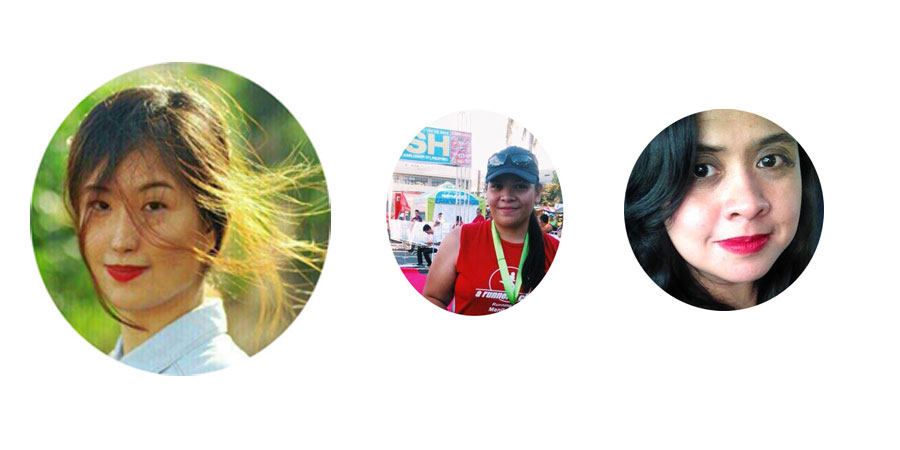 Now that you know what the Book Club is, and what it aims to do, we thought we would like to introduce ourselves to you.
JOANA MARIE VERDEFLOR
Founder
fridaybookclubsessions@gmail.com
Joana believes every child deserves equal and convenient access to education. She believes we all can make a difference if every child will believe they can. It is her vision that generations of readers will make steady ripples and change the world.
A kraft-bag advocate and a strong believer of the stars.
TRISHA CERDENA
Finance and Logistics Coordinator
Where logistics is concerned, Trisha has it down pat! You can also catch her updates in our social media accounts as she talks about her journeys with Friday Book Club.
LAYLA-TAL MEDINA
Public Relations/ Social Media
@fridaybookclub (The Club's Twitter account)
thefridaybookclubpr@gmail.com
The third member of the core group, Layla takes care of our PR and social media for connectivity!
She hopes that the Book Club would be a channel for other people–young people–to build their dreams and open horizons.
Layla is a self-confessed Anglophile, a public servant, and a graduate student.